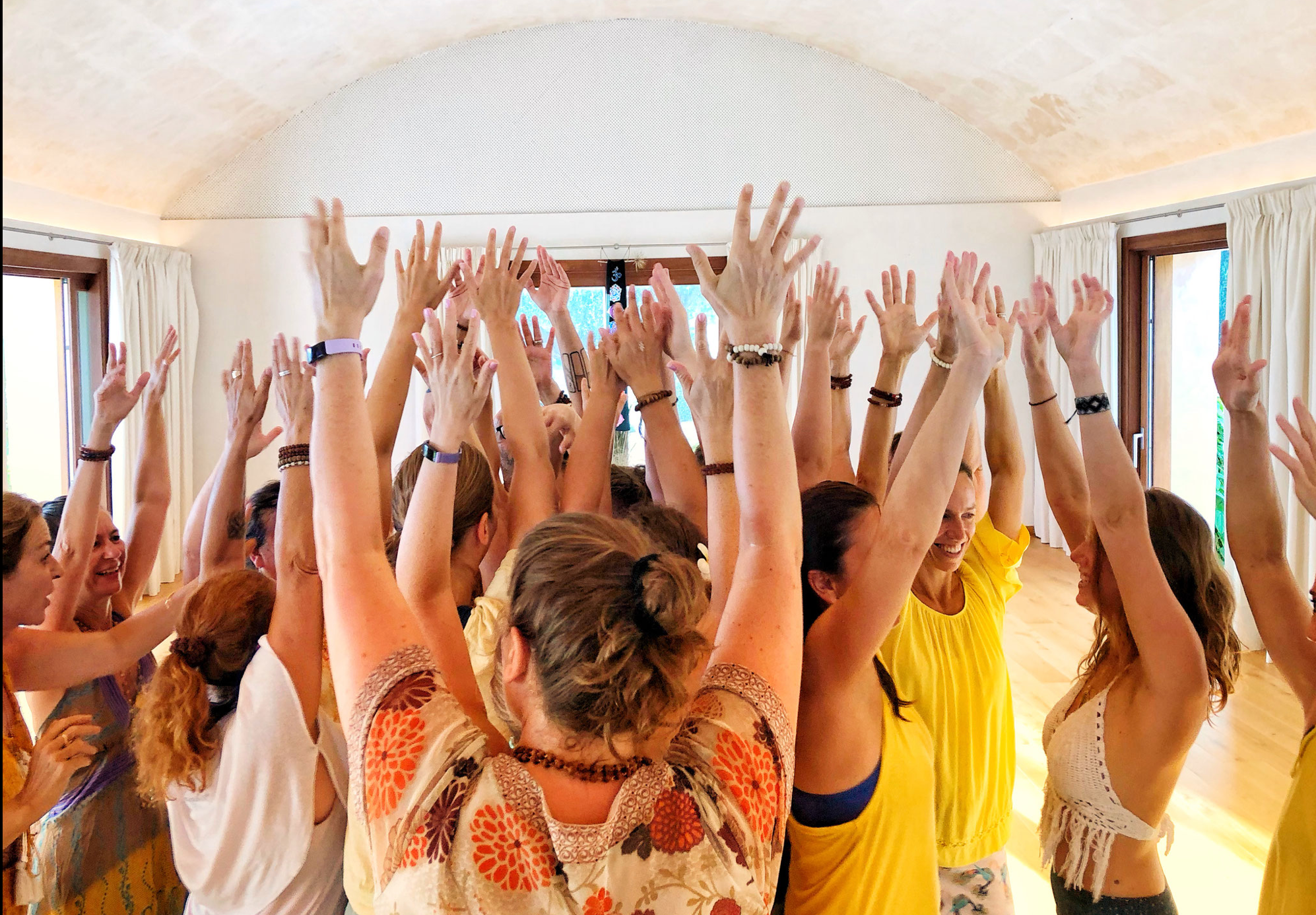 Welcome to SuryaSoul® Chur - Graubünden
"When Yoga becomes a Dance Of Life..."
SuryaSoul®: For more mobility, awareness, health & vitality
SuryaSoul® is a conscious, moving, powerful life philosophy and practice based on integral yoga, dance and Tao. SuryaSoul® creates connection through movement, music, meditation, poetry and art. Movement impulses, choreographed and free dance sequences alternate.
The music RAGA carries us through the practice - dynamic and gentle rhythms and melodies from all over the world and from all NADA genres accompany us on our journey. SuryaSoul® connects your energy centers CHAKRAS and brings your inner light, your sun SURYA and your beautiful SOUL to shine.
"Welcome to the wonderful world of dance, community and transformation!"
« Moving, dancing, meditating and shining together... »
SuryaSoul® offers different modalities
SuryaSoul® Dance Of Soma
Awakening - The way of movement
Develop your body and health.
SuryaSoul® Dance Of Spirit
Expression - The way of the heart
Free your heart and your soul. Individual and collective dance poetry and creativity with Spirit Mudras.
SuryaSoul® Dance Of Life
Lived philosophy - The way of unity
Manifest your visions and dreams.
Life as dance - Coaching with life mudras.
Is SuryaSoul® a practice for me?
You love movement, dance and Yoga
You experience self-expression, transformation & community
Everybody can participate, no matter how old and how agile you are!
What do I take with me?
Comfortable clothes
A pair of barefoot feet
Drinking bottle with water
Where do I register?
Online at www.yogaloftchur.ch or with the app MINDBODY
E-mail: info@yogaloftchur.ch
Create your own casual or dance wear in the original SuryaSoul design.